Seize the opportunity to meet the Challenge Weichai LOVOL help enterprises to dig opportunity in Africa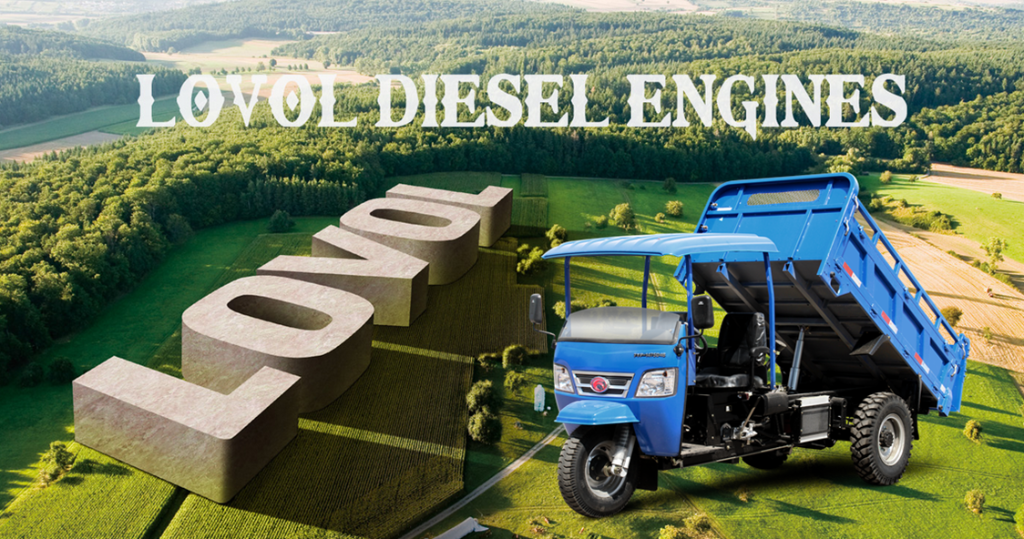 As we all know, southern Africa and West Africa are rich in gold, but large gold mining have been carved up by large European and American companies, and the remaining placer gold deposits are in very wild land, which is not only inefficient but also dangerous, but high profits still attract a large number of gold prospectors.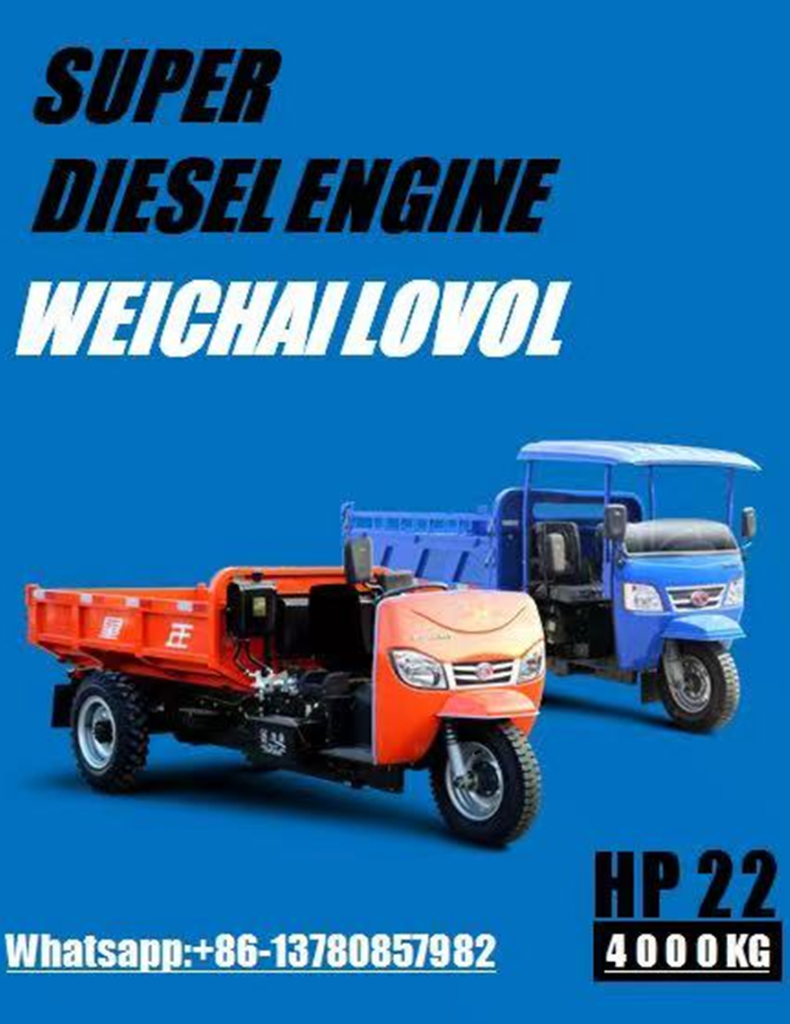 Weichai LOVOL diesel tricycles were exported to Africa before, and many of them were used for gold panning, river sand transport and so on. At present, the price of gold is skyrocketing, and Weichai LOVOL diesel tricycles are the most suitable means of transportation and gold panning through the rainforest, so the demand of African users for Weichai LOVOL diesel tricycles and engines has also increased significantly.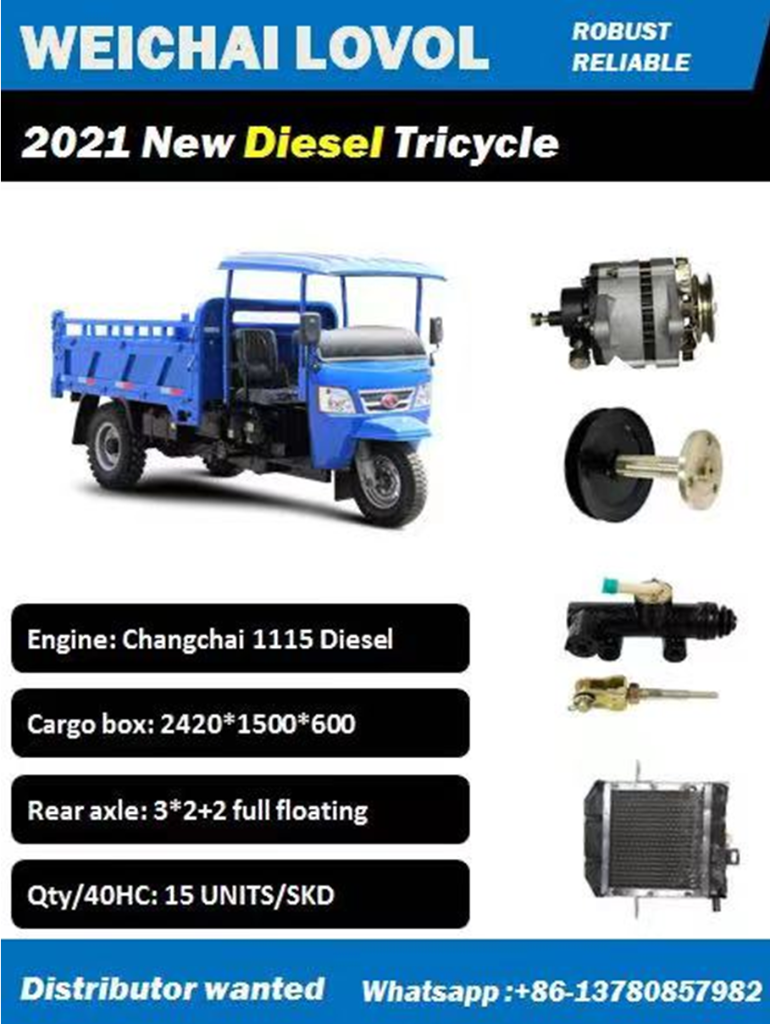 In recent years, in response to the national "Belt and Road " initiative, Weichai LOVOL has continuously participated in China's foreign aid construction projects, and has constantly demonstrated and promoted the advantages of Weichai LOVOL diesel tricycle to users in Africa and other countries through various ways such as Canton Fair and international exhibitions. Weichai lovol diesel tricycle has developed diesel tricycles suitable for African road conditions and working conditions on the basis of full investigation. Greatly promote the development of the local mining industry and agricultural transport industry. Users in African countries are increasingly aware of the characteristics of Weichai LOVOL tricycles, such as economic durability, strong power, strong road passability, convenient and affordable after-sales service. At present, the diesel tricycle produced by Weichai LOVOL are running in the streets of African countries.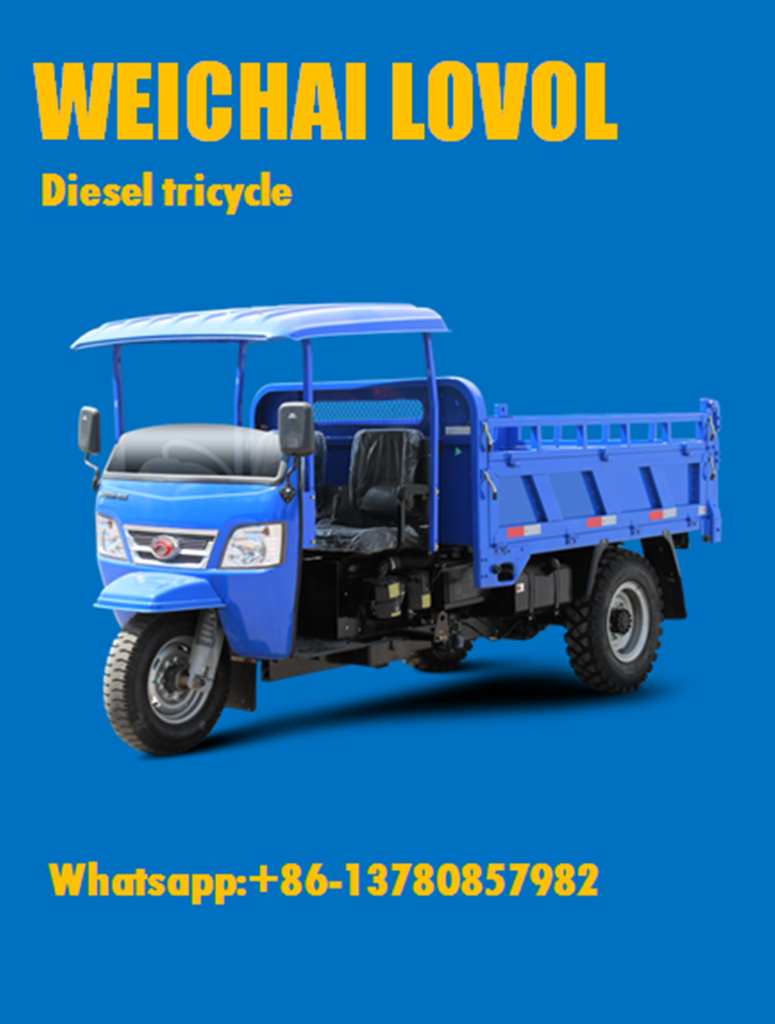 With the in-depth implementation of "Belt and Road Initiative", more and more Chinese enterprises go abroad to seize the first opportunity. Africa has settled in many Chinese enterprises. Weichai lovol takes this as an opportunity to help Chinese enterprises to start their business in Africa.